While it may seem that Philadelphia's elevated status as a must-visit food destination is relatively new, we've always been pretty "revolutionary" when it comes to food. Aside from our world famous Philadelphia cheesesteak, there are quite a number of other Philadelphia foods that visitors need to try when they're here. Here is our running list of famous foods from Philadelphia.
1. The Cheesesteak
Given how obvious this one is, we figured it would be best to mention it first. Whether you love the Philadelphia cheesesteak or not, your trip to our fair city would be incomplete without at least trying one. Not sure how to order it? We've you covered. Not sure where to go? Get some cheesesteak advice from local chefs.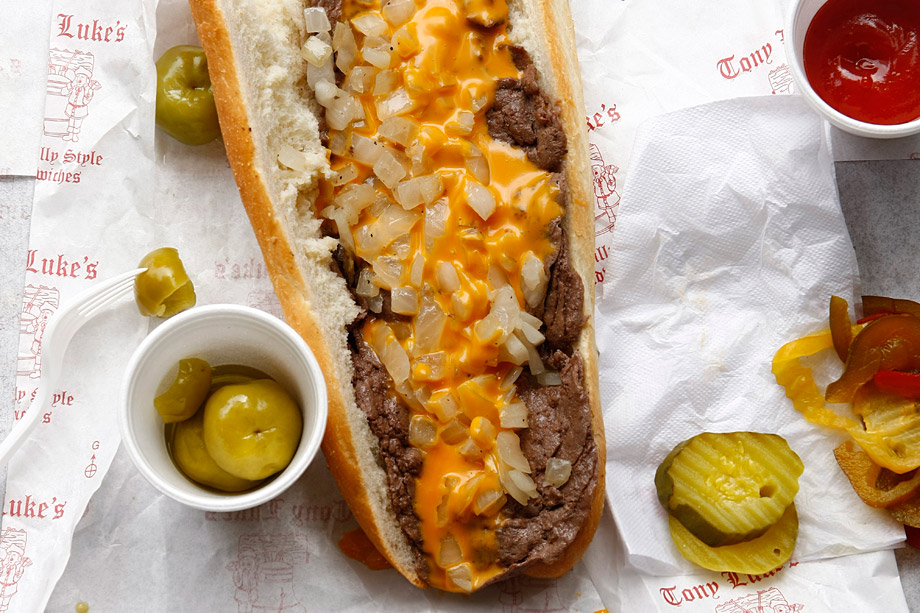 2. Soft Pretzels
We didn't invent the pretzel, but Philadelphia pretzels stand in a league of their own — you can't deny it. It's like our version of the croissant: versatile enough to be sweet or savory. You'll find Philly pretzels being sold at most commuter train stations in the city (thanks to Philly Pretzel Factory) as well as at sporting events and parades, with toppings that include the usual mustard as well as cheese and even Nutella at some places. If you've got time, be sure to check out Philadelphia Pretzel Inc., which dates back to 1968. Their pretzels are so good, NASA requested that they be included on Space Shuttle Columbia.
3. Tastykake
You haven't lived until you've eaten a Krimpet, and you can consider yourself a true Philadelphian once you know how to properly remove the wrapping without messing up the icing on top of the butterscotch ones. Tastykake was born in Germantown back in 1914 and soon became a million dollar business. The Krimpet dates back to 1927 and the Tandy Kake (which was eventually renamed the Kandy Kake) dates back to 1931.
4. Water ice
No, we may not have invented flavored, slushy ice, but we did give it its proper name —water ice. You know you're in Philadelphia when you call it "water ice," and we have some of the best places to get it. Whether you like a simple lemon, cherry or chocolate, or want to go wild with some out-of-the-ordinary flavors like tamarind or blueberry, water ice is the perfect sweet treat in the summer months. Pair it with a Philadelphia pretzel for a double whammy of Philly food goodness.
5. The hoagie
It's pretty clear that we love our carbs in Philadelphia, and the hoagie includes doughy bread, slabs of cold cuts and cheese for a truly satisfying grab-and-go meal. According to Philly Mag, the sandwich originated at South Philly Hog Island Shipyard, where workers ate these sorts of sandwiches, known then as the Hog Island Sandwich or "Hoggie." Over time, we've come to know them as hoagies, and we all have our favorites.
 
So what are your favorite Philly foods? Tell us in the comments below.